The Gotland Game Conference is not a mandatory part of your education. You have to apply to exhibit your work at Gotland Game Conference. Every person must also accept our code of conduct and anti-harassment policy, and register online for a ticket.
After applying you will have several deliveries to meet, leading up to the conference. It is a substantial amount of work, but it will be spectacularly useful for your education, portfolio, and future career.
Register to Exhibit
If you are interested in exhibiting your game, register here.
Deadlines
Can be found here.
Student Schedule for Friday 26th
08.00 – Donners Event and the equipment room in F20 open for setup
12.00 – Lunch at Rindi (for paid tickets)
13.00 – Pitches
15.00 – Booth Crawl opens (only for Students, Staff, Jury, and Speakers)
20.00 – Show floor closes for Friday
Times for Saturday & Sunday can be found in the program.
Student presentation schedule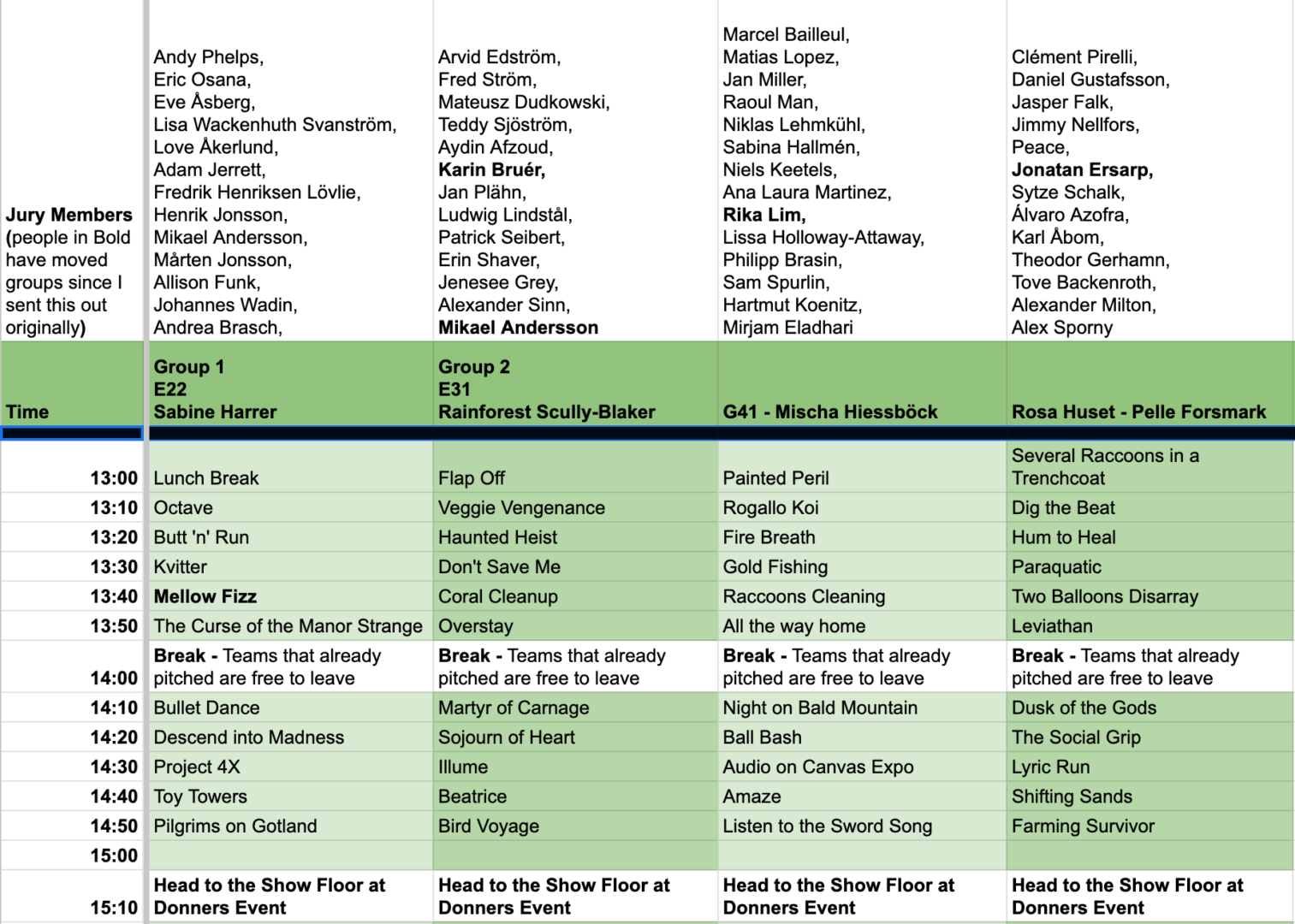 Show Floor Plan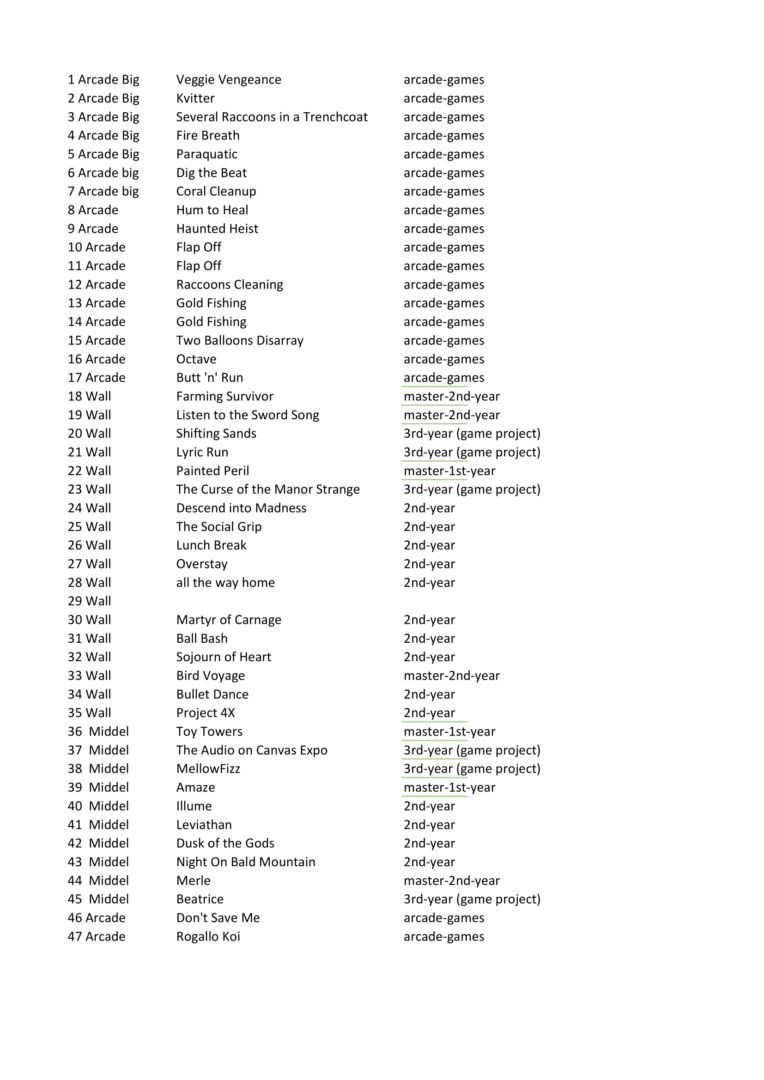 T-Shirts, Stickers, printing
We are partnering with iVisby Tryckeri to offer students attractive prices to print Tshirts, stickers, and more. A form to order these will be sent out to the contact person after the submission deadline.
1 T-Shirt = SEK97
100 sticker = SEK64
100 business cards = SEK100
A2 Poster = SEK 102
more to be announced (if you have any wishes or questions, contact Elias)
Social media
We are offering you to get social media content made about your game this year. You can register a time to film here.
Help us bring in more audience by following the Facebook-page, tell your friends to get tickets so they can come to the awards and party too. Follow CampusGotlandGAME on Instagram, post your work-in-progress in the #GotlandGameConference-tag, and tweet at GotlandGAME and hashtag #gotlandgameconference.
Let's try and take over the "Top Posts"-front page of the University and Gotland tags! Copy-paste all of these tags (plus your own ones) into all your social media posts:
Get into the habit of clicking through these tags and liking each-others content! Try to get your entire team on Instagram to maximize the likes.
The Pac-Man Rule
Is there a rule mandating you to run through a dark room, eating pills, while techno is playing? Unfortunately, no.
You're going to a conference! Take the opportunity to network and chat with people. They're lovely. Really! And if you're already chatting in a group, make your group approachable using the Pac-Man Rule: when standing as a group of people, always leave room for 1 person to join your group.
Slides from the intro lectures
There has been no lecture yet. Therefore, there are no slides.