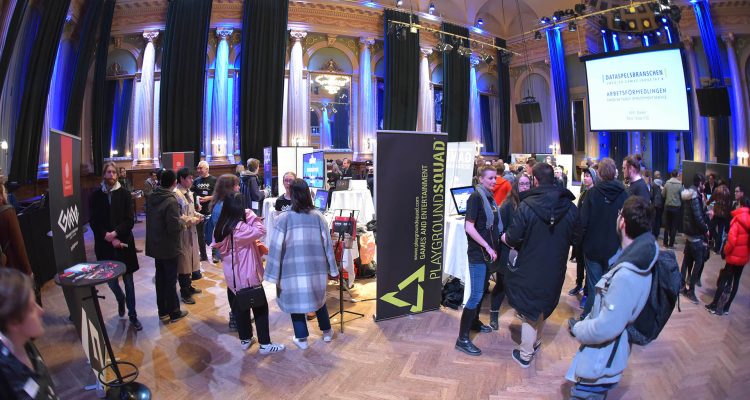 The Department of Game Design will be exhibiting at the Swedish Game Industry Career Fair on Wednesday the 3rd of March, at DICE in Stockholm.
We're going to hand out a few tickets for the Gotland Game Conference (including ferry tickets to Gotland). All you need to do is visit our booth and pick up the secret password, and use it to fill out the form at the bottom of this post. 🙂
The Gotland Game Conference is a fantastic opportunity to meet our students, faculty, alumni and industry representatives, to get a sense of what our educations can offer so we strongly recommend anyone considering our programs to visit us in Visby on the 5-6th of June.
Speaking of "considering our programs": anyone who applies to a master- or bachelors program on Campus Gotland as their first-hand choice will also be offered to attend Campus Camp. It's a free 2 day tour of our campus and island, and a great way to meet some of your future classmates and faculty too. All you need to do is put Uppsala University in your top slot for your applications. Notice will be sent out once the application process closes (ergo: after April 16th).
Career Fair Ticket Lottery
Winners:
Bella Gavelin
Ross C McKinley
Check your inbox! You've both received ferry tickets to Visby and full conference badges for Gotland Game Conference 2019, for you and a friend!
Congratulations!