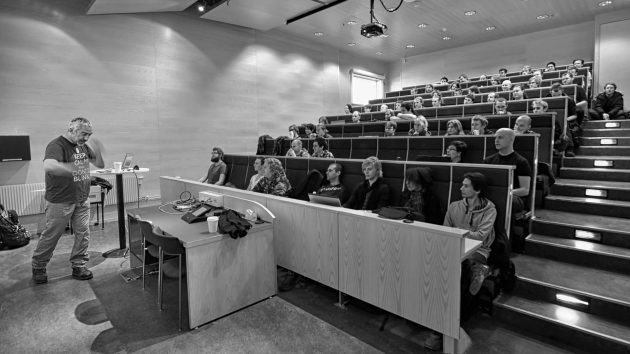 The Game Educators Summit is a 2-day meeting hosted by the Department of Game Design, during the GGC. We aim to bring together all higher game educations (internationally) to discuss our common concerns and set up a network of support.
So; two days, broken up by the Gotland Game Conference. The first day (28/5) is filled with short presentations and an evening meet-and-greet on the show floor among the student games.
The second day (31/5) takes place after the GGC, when everyone is warmed up and inspired. We'll meet the Higher Education Videogame Alliance, and then split into groups to discuss our specific areas of interest.
Please check the summit page for all details and to submit presentations!