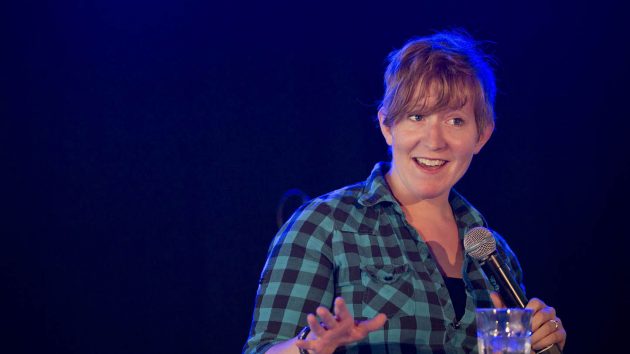 Our fifth speaker presented us with not just one idea, but four(!). We wanted all of them, natch, and the arguing about which one to pick was so fierce we just decided to abdicate our responsibility and let someone else choose. You all voted in our Facebook poll and the result was 40% for a critical examination of so called "empathy games".
So Bonnie Ruberg – founder of the Queerness and Games Conference, academic overachiever per-excellence and a well known fan-favorite of ours – is coming to GGC to talk about games that allow players to experience the lives of the marginalized. These games, designed to be immersive, impactful, and socially meaningful, run the risk of being appropriative. As Robert Yang recently put it; "If you walk in someone else's shoes, then you've taken their shoes." So Bonnie will help us look at the problems with game empathy, and methods of solving these problems.
The full abstract has been added to the existing line-up for your perusal.
So let us just gush about Bonnie for a while, because we have been fan-girling over following Bonnie for quite some time! We had her on the island back in 2010 when she ran a full day workshop with our students, about bravely (yet responsibly!) approaching sex and gender representation in their game designs.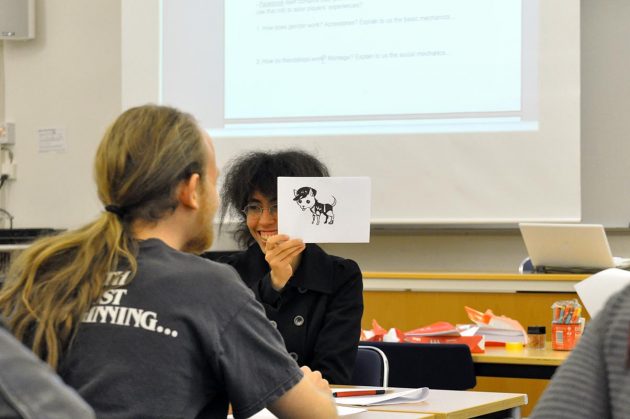 Then we had her back for the keynote at GGC 2011 where she talked about close reading video games – because there is no such as thing as taking your entertainment media too seriously! More recently her work with the Queerness and Games Conference have contributed greatly in helping us make not only our education, but also this conference as inclusive, welcoming and safe as possible!
In short; we like Bonnie quite a lot, and we think you will too. 🙂 We are extremely happy to have her back, and slightly embarrassed it's been so long!
Thank you Bonnie, and thanks to everyone who participated in the poll! We hope you take the opportunity to see Bonnie deliver the presentation live next month!