What are the connections between video games and learning? Thru the story of the creation of the multi award winning game DragonBox and the story behind the biggest learning event ever, Norway Algebra Challenge, Jean-Baptiste will share his vision and ideas about the role of video games in shaping the future of education.
About Jean-Baptiste and WeWantToKnow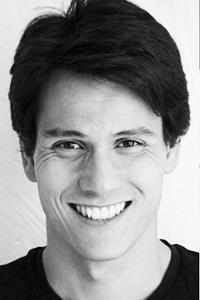 Former finance guy, children´s magazine editor, teacher turned game designer, Jean-Baptiste explores and plays with games to turn mathematics education into what it should be: just a game.
Jean-Baptiste Huynh is founder and CEO of WeWantToKnow, creator of the award winning educational algebra game DragonBox. WeWantToKnow maintains the audacious goal of delivering K-12 mathematics knowledge to any child in 30 hours of gameplay. Huynh holds a M.Sc. in IT and mathematics and is a certified financial analyst.