The three best things about school are June, July, and August.
Summer has started and everyone is fading away. So let's take a moment and review all of the awesome things that have been written and recorded and published about this years conference. Apologizes for the mixed languages here – we do not discriminate when it comes to link love. 🙂
All great games have to start somewhere, and Gotland University gives their students a truly great start. Nestled in a disarmingly picturesque Swedish island, this small yet breathtakingly innovative game design course grounds applicants in the theory, even the ethics, of how to create the next generation of games – but practically applies this knowledge from the get-go.
Högskolan på Gotland har sedan år 2001 utbildat och slussat ut Sveriges representanter i spelvärlden och dess forna elever hittar ni idag på DICE, Blizzard, Ubisoft, Lionhead och Massive.
[…]

Under tre, med möjlighet för fyra år så går eleverna under utbildningen GAME igenom alla de utmaningar som de efter sin examen att möta ute i den faktiska industrin och ställs inför precis samma motgångar, problem och eventuellt segrar som deras färdigutbildade kollegor tacklar varje dag.
[…]

Tillsammans så lyser lärarna och eleverna på GAME starkare än solen. Kontrasten som uppstår mellan Visbys tysta och lugna leverne och den sprudlande och levande miljön som huserar inne i Wisby Strand när GGC 2012 sparkats igång är chockerande.
I en fet bonanza speciale har vi samlat några av de intryck som Joakim Sjöberg fick sig under sin vistelse på Gotland Game Conference 2012!
SGA is the nation wide student-only games competition. The jury just announced the chosen finalists and Gotland University ended up with no less than THREE games nominated! First year project Clapper is nominated for Best Innovation. Post Mortem and Secrets of Grindea are both nominated for Best Game!
GL Gotland!
Have you published anything about the Gotland Game Conference 2012? Drop a comment and share the love. 🙂
They're here, they're square! They're… many. 😛
Get in touch if you need higher resolution or a different selection. 🙂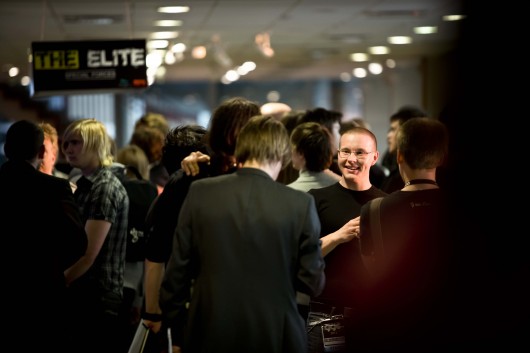 "We're passed the point of no buss", the Conference Producer informed the audience yesterday afternoon. "The point where – if I were to get hit by a buss, this thing will still happen. Thank you for coming and making this possible!"
The Gotland Game Conference 2012 is now a fact, and it had a great start. more t/k. 🙂